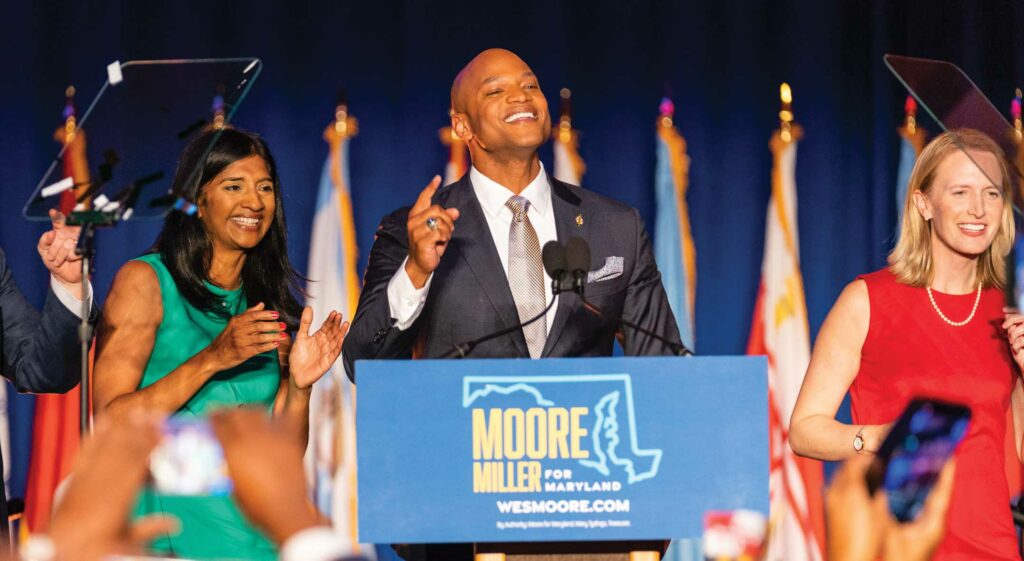 I want to thank all of you who made it happen.
The volunteers — You knocked doors, you text banked, you put signs in your yards, you put signs in your neighbors' yards… even if they didn't ask for one. You took this election personally. And I am grateful because you believed, at a time when that isn't easy.
When our days are dominated by cynicism and mistrust. At a time when those of you—those of us—who hope to be part of the solution are often told to wait our turn. You believed that in this moment, our state could be bolder, and our state could go faster. And you believed in the son of an immigrant, a graduate of a two-year college, a US Army combat veteran, and a non-profit leader who had never run for office before.
It is because of you that I stand here, humbled and proud to serve as the 63rd governor of the state of Maryland. Now, our Administration will be hard charging. But I want to be clear that our victory was not a victory for a political party. Nor was it a victory for a political ideology. Because when we talk about representing our state — it's not about a singular geography or a singular group of people. It's about Maryland.
While we won with the most individual votes in Maryland gubernatorial history, it's not lost on me that there were votes we didn't receive, and even votes that were never cast. We're going to govern for them too. Leave no one behind. That doesn't mean only if you voted for us.
Maryland, this is our time. Our decade. I couldn't be more humbled, more proud, and more excited for us to begin this next chapter together.