FOR IMMEDIATE RELEASE
Contact: Carter Elliott, 434-942-4755, [email protected]
Sept. 8, 2022
Wes Moore joins Sen. Antonio Hayes, community leaders to distribute water to affected West Baltimore communities
'This is what leaving no one behind means,' says Moore
Moore, Hayes spearhead public-private community effort to address crisis on the ground
BALTIMORE (Sept. 8, 2022) – Today, Wes Moore joined Sen. Antonio Hayes (District 40) and several other elected and community leaders to distribute water to the communities in West Baltimore under the boil-water advisory.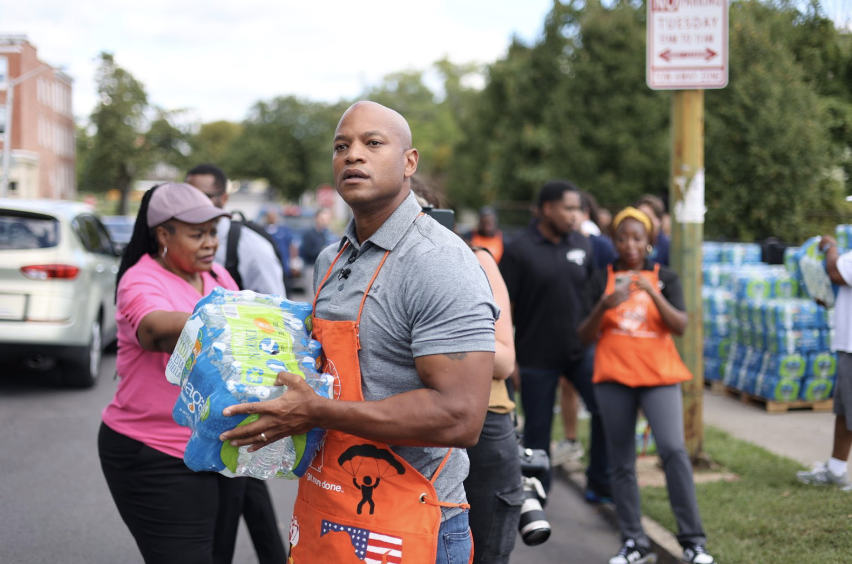 Moore and Hayes helped to coordinate a donation of over 500 cases of water to the local community and distributed the water at Wiley Funeral Home in West Baltimore. 
"This is what leaving no one behind means–going into our communities and getting them the help they need," said Wes Moore. "The fact that our neighbors can't easily access clean drinking water is a gut punch to all Marylanders. I learned crisis leadership in combat. The mission was to solve the crisis in front of you and then doing everything in your power to ensure it never happens again. We need to get our neighbors clean drinking water, and then we must pursue accountability, transparency, and infrastructure improvements so this never happens again."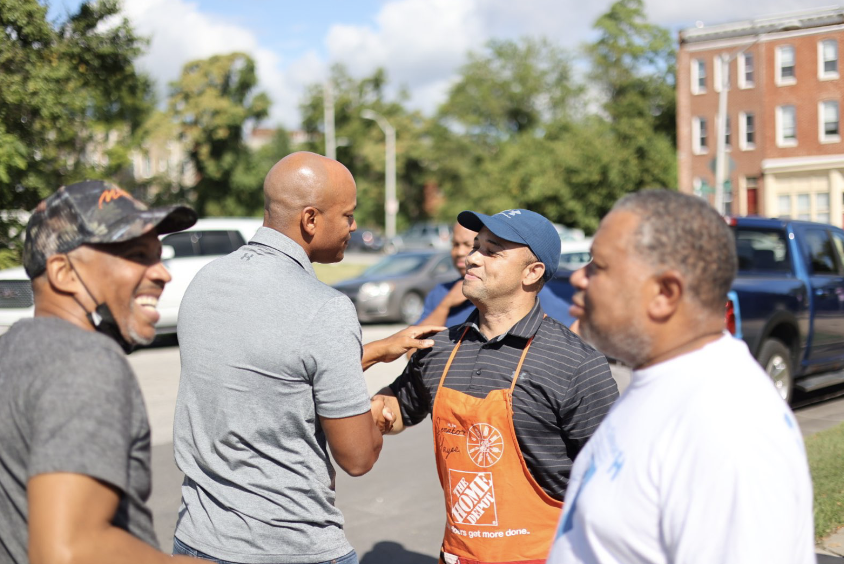 "Wes Moore is showing up to our community to lead by example, and that's exactly what we have to look forward to when he is governor," said Sen. Antonio Hayes (District 40). "Our communities need our help, and he's stepping up to the plate to get it done. It's unacceptable that our neighbors don't have clean drinking water and we have to do everything we can to fix that with partnership and urgency."
Moore is leading by example by ensuring that the communities affected are receiving the help they deserve, and he is calling on leadership throughout Baltimore and the state to do everything possible to end this crisis.
See more photos available for media use here.
-30-
Wes Moore is a U.S. Army combat veteran who led soldiers in combat with the 82nd Airborne Division, a Rhodes Scholar, former small business owner, and former CEO of one of the nation's largest anti-poverty organizations. He is the Democratic nominee for Maryland governor for the Nov. 8 election. Learn more at www.wesmoore.com.