FOR IMMEDIATE RELEASE
Contact: Carter Elliott, 434-942-4755, [email protected]
Oct. 6, 2022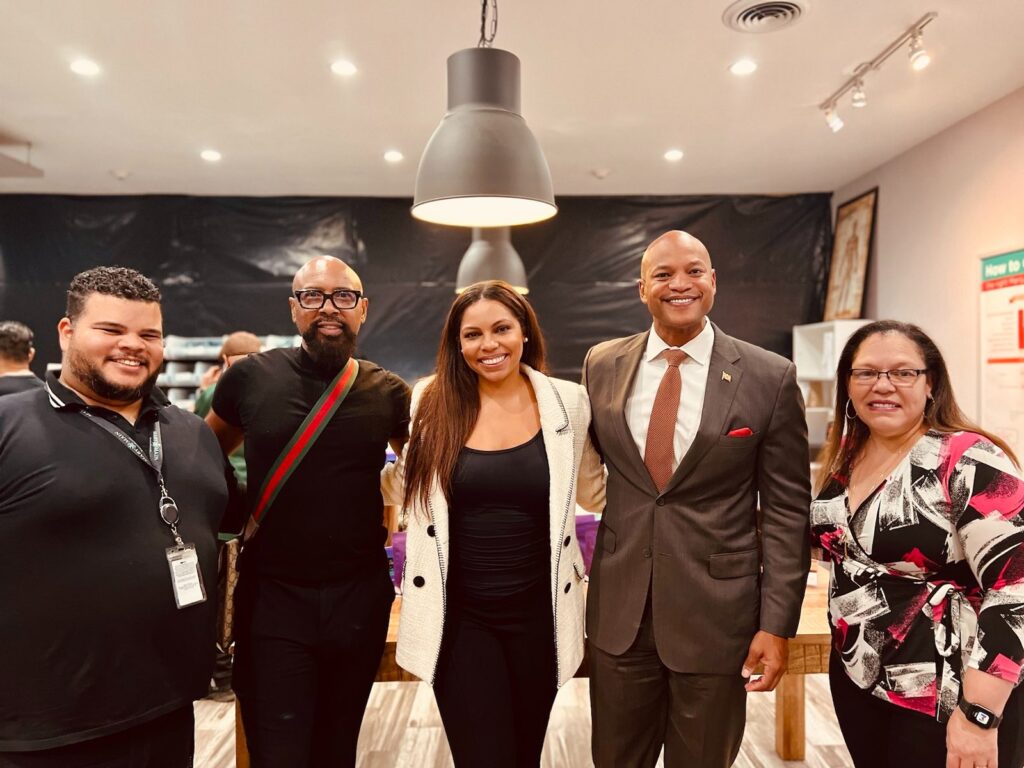 As Joe Biden announces the pardon of all federal simple marijuana possession charges, Wes Moore visits local dispensary in Prince George's County  
Moore praises President Biden's decision to change the scheduling of marijuana as a whole and start the process of reviewing convictions
CAPITOL HEIGHTS, Md. (Oct. 6, 2022) – Today, Wes Moore visited Mary & Main, a local Black-owned dispensary in Capitol Heights that has been open for nearly four years. As governor, Moore will restore rights to those who have been arrested for marijuana possession and work to address and undo the racial inequalities in these historic wrongdoings.
"This is what the American entrepreneurial spirit is all about – a family owned small business that brings economic growth and social good to its community," said Wes Moore. "And what a day to be at a dispensary as President Biden announces his decision. I applaud his decision and should I be elected governor, I'll fight to expunge the records of those arrested for marijuana possession. To the many minority-owned businesses across Maryland, my message is clear: I cannot wait to work in partnership with you. We'll build pathways to work, wages, and wealth for every Marylander."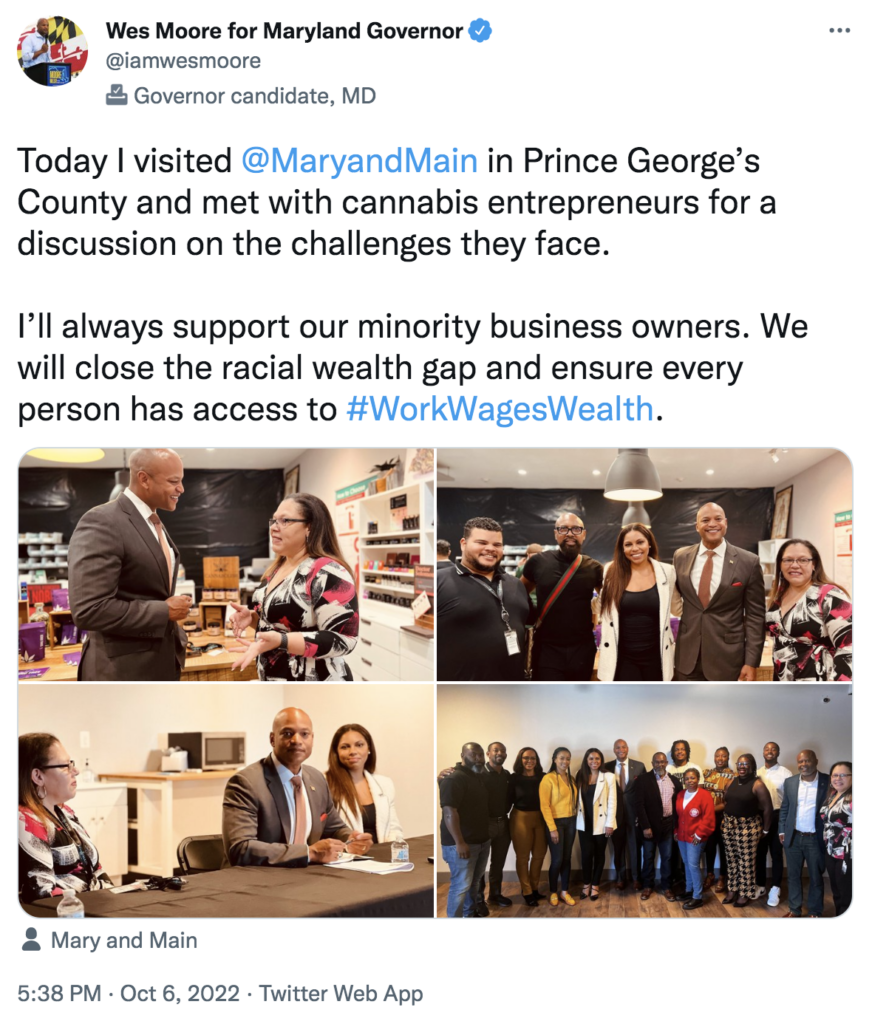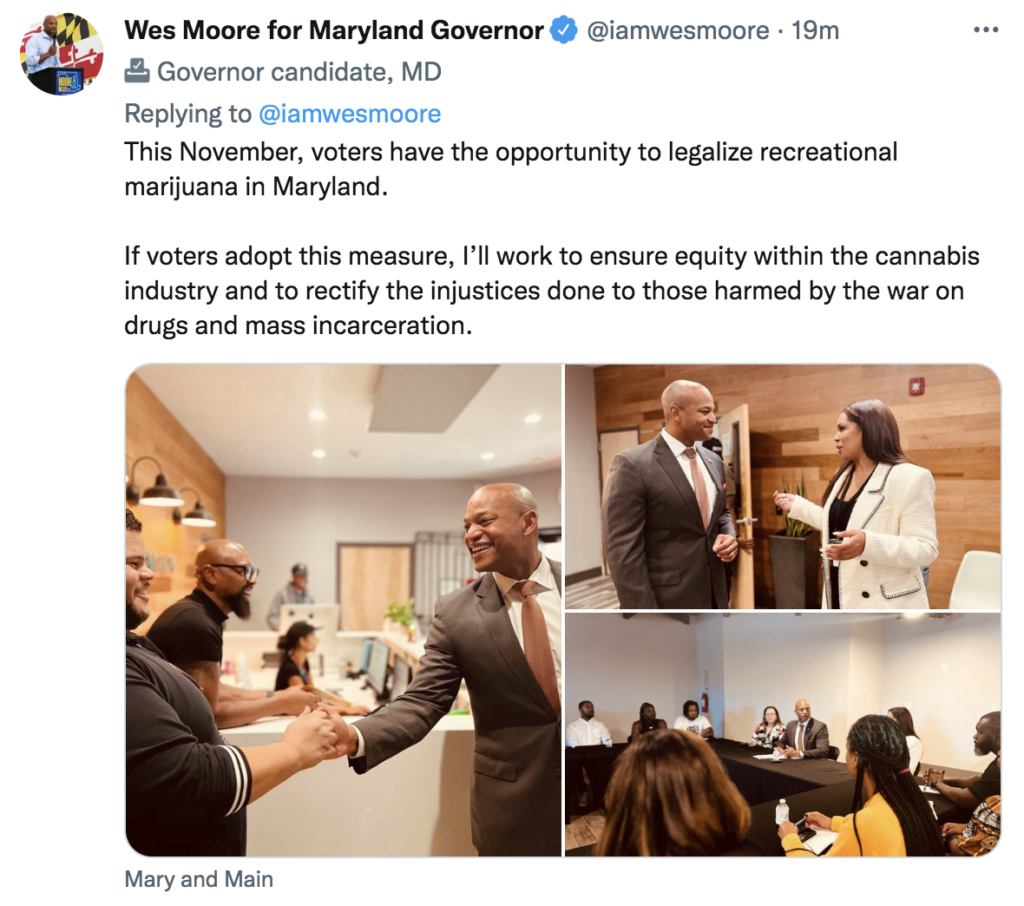 See more photos available for media use here.
-30-
Wes Moore is a U.S. Army combat veteran who led soldiers in combat with the 82nd Airborne Division, a Rhodes Scholar, former small business owner, and former CEO of one of the nation's largest anti-poverty organizations. He is the Democratic nominee for Maryland governor for the Nov. 8 election. Learn more at www.wesmoore.com.